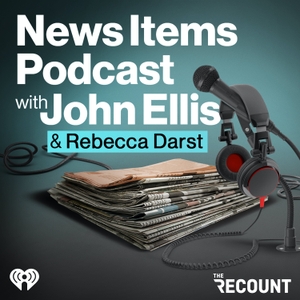 Science and tech headlines:
India's "black fungus" could be a preview of the global health risk posed by fungi adapting into effective pathogens.
CNBC has auctioned off an NFT of the "Haines bottom," the iconic moment when CNBC host Mark Haines correctly surmised — on March 10th, 2009 — that the worst of the Great Recession was over.
News items:
Analysts say we're at the start of a "red-hot capex cycle," and predict that global capital expenditures will have risen to 121% of pre-recession levels by the end of the year. Rebecca explains why this is good news.
As Iran claims it's enriching uranium at 60% purity (well beyond the 3.67% cap it had agreed to in 2015), the International Atomic Energy Agency warns that its bomb-building knowledge cannot be unlearned. John breaks down Iran's reasons for investing in uranium enrichment even though its economy is in shambles. 
John and Rebecca discuss the latest news out of Arizona: the state's Republican-led House Appropriations Committee has stripped Katie Hobbs, the Democratic Secretary of State, of her ability to defend election lawsuits.
Learn more about your ad-choices at https://www.iheartpodcastnetwork.com