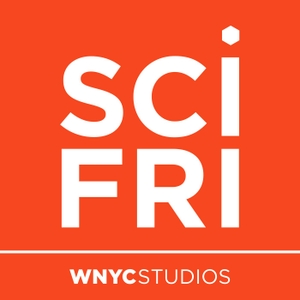 Apollo Anniversary And Bird Book Club. July 19, 2019, Part 1
07.19.2019 - By Science Friday
Celebrating Apollo's 'Giant Leap'
July 20, 1969 was a day that changed us forever—the first time humans left footprints on another world. In this segment, Ira Flatow and space historian Andy Chaikin celebrate that history and examine the legacy of the Apollo program.
Apollo ushered in a new age of scientific discovery, with lunar samples that unlocked the history of how the moon and the solar system formed. It accelerated the development of new technologies, like the integrated circuit. And most of all, says Chaikin, it taught us how to work together, to achieve seemingly impossible goals. 
We also take a look at what comes next for NASA's historic launchpads. Science Friday producers Alexa Lim and Daniel Peterschmidt went to NASA Kennedy Space Center at Cape Canaveral, Florida a few months ago. They got to see how the space agency is upgrading some of its storied launchpads—and leaving others behind to rising sea levels.
Take Flight With Science Friday's Book Club
Called anyone a "bird brain" recently? There was a time when we thought this meant "stupid," deceived by the small size and smooth surface of birds' brains into thinking they were mere mindless bundles of feathers.
But researchers are finding out what birds themselves have always known: Our feathered friends come with mental skills that might stump even humans. Be it tool-making, social smarts, navigation across vast distances, or even the infinitely adaptable house sparrow, Jennifer Ackerman writes of dozens of examples in this summer's SciFri Book Club pick, The Genius of Birds. Take homing pigeons, which can be released hundreds of miles from the roof and still eventually wing their way home. Or mockingbirds, who can memorize and mimic, with astonishing accuracy, the songs and calls of as many as 200 different other birds. And birds have other kinds of genius: Bowerbirds craft intricate displays to lure their mates, each species with its own particular aesthetic preferences, like the satin bowerbird's penchant for blue.
Ira, Book Club captain Christie Taylor, and bird brain researchers Aaron Blaisdell and Lauren Riters convene for the summer Book Club kickoff, and a celebration of avian minds everywhere.