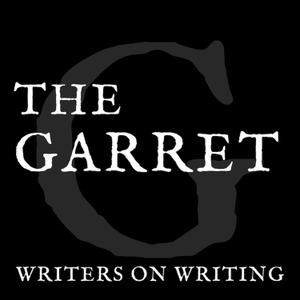 Omar Musa is a Malaysian-Australian author, poet and woodcutter. His latest work is the one-of-a-kind Killernova.
He has also released three poetry books (including Parang and Millefiori), four hip-hop records, written an acclaimed one-man play (Since Ali Died), and received a standing ovation at TEDx Sydney at the Sydney Opera House.
His debut novel Here Come the Dogs was published in 2014 and was longlisted for the International Dublin Literary Award and the Miles Franklin Award. Musa was named one of the Sydney Morning Herald's Young Novelists of the Year in 2015.
About The Garret
Read the transcript of this interview at thegarretpodcast.com. The interview was recorded by Zoom, and we can't wait to start recording in person again soon.
You can also follow The Garret on Twitter and Facebook, or follow our host Astrid Edwards on Twitter or Instagram.
See omnystudio.com/listener for privacy information.