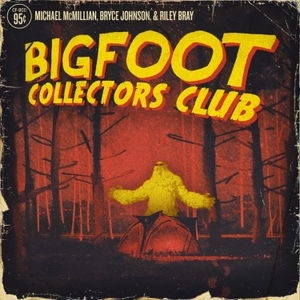 BCC 152 - BCC Deep Dive: "The Abominable Snowman Part 2: The Popsicle Melts"
03.10.2021 - By Bigfoot Collectors Club
PART 2 and the conclusion to the BCC's Deep Dive into The Abominable Snowman. During the 1950's America jumped into the Yeti hunting game just as another soon-to-be-famous hairy hominid started making headlines back home.
--
EPISODE LINKS
Expedition Bigfoot Finds Bigfoot DNA?
The DPCU Game
Spindrift Album Pre-Order
--
SHOW INFORMATION
Bigfoot Collectors Club is produced by Riley Bray.
Listener-Files Submissions: [email protected]
Bigfoot Collectors Club Merch: https://www.teepublic.com/user/campfiremedia/albums/43248-bigfoot-collectors-club
Instagram: @BigfootCollectorsClub
Twitter: @Bigfoot_CClub
To support the show and unlock new bonus episodes every month, check out BCC: THE OTHER SIDE on Patreon.
Our theme song is "Come Alone" by Suneaters, courtesy of Lotuspool Records.