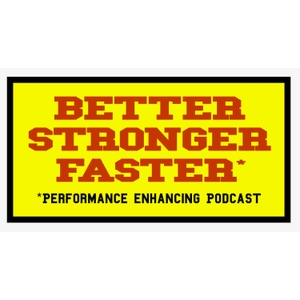 Better, Stronger, Faster: A Performance Enhancing Podcast
By Chris Bell, William Shewfelt, Muscle Beach Media
What's Better, Stronger, Faster: A Performance Enhancing Podcast about?
Tune in as award-winning director, Chris Bell, and action star, William Shewfelt, discuss every aspect of performance enhancement in training, nutrition, and mindset while interviewing top industry leaders in the fitness & entertainment communities.
Chris Bell is a director, producer and writer known for his documentaries Bigger Stronger Faster, Trophy Kids, and Prescription Thugs.
William Shewfelt is a major health advocate known for currently starring on Power Rangers: Ninja Steel as Brody the Red Power Ranger on Netflix and Nickelodeon.