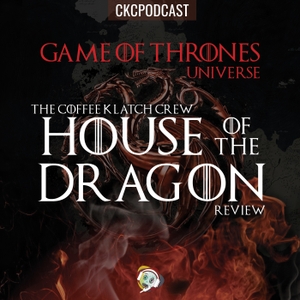 BIGL - Big Little Lies S2 E1 - What Have They Done?
06.12.2019 - By Game Of Thrones
Jason and Cristina reflect on the first episode of Big Little Lies Season 2 'What Have They Done?' The Ramifications Of Our Actions, The Strength Of Denial, A Mother's Wrath. They also give a quick overview of what happened in Season 1 to catch you up.
Sponsor: Twillory - Shirts shouldn't wrinkle, itch or sweat! Twillory makes stocking up your closet easy, affordable and the perfect fit – guaranteed! For our listeners, you can get $25 off by visiting Twillory.com/ckc and using the Promo Code: CKC.
Check out our Patreon page where we give you bonus content and monthly movie reviews!
Email us at [email protected]
Tweet it!: Tweet: Listening to the Coffee Klatch Crew Podcast on iTunes! #ckcpodcast
Facebook: Facebook page!
Subscribe to us via iTunes!