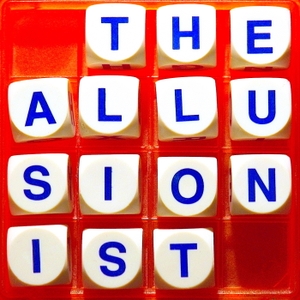 It's the annual bonus episode. Throughout the year, the people who appear on the show tell me a lot of interesting stuff, not all of which is relevant to the episode they initially appeared in, so I stash it away in preparation for this moment. This year, hear about the history of roller skates, zazzification, giant origami, the heat death of the universe and more.
Find information about this episode at http://theallusionist.org/bonus2017.
Come to see the live Allusionist show at SF Sketchfest, 10pm 12 January at the Brava Theater in San Francisco. Tickets are on sale now at http://tinyurl.com/allusionistsfsketchfest2017.
The Allusionist is a proud member of Radiotopia from PRX, a collective of the best podcasts on the interwaves. Hear them at http://radiotopia.fm.
Thanks to Mailchimp for sponsoring this episode. http://mailchimp.com.
The show's online home is http://theallusionist.org. Stay in touch at http://twitter.com/allusionistshow and http://facebook.com/allusionistshow.