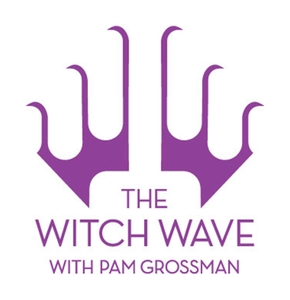 #37 - BONUS Episode: Witch Wave Live! with Jessa Crispin and Jen May of Spolia Tarot
09.11.2019 - By The Witch Wave
Surprise! It's a Witch Wave bonus episode to tide you over until our Season 3 return on October 30th.
This is a live episode: a conversation between Pam and Spolia Tarot's Jessa Crispin and Jen May, recorded at Catland Books this summer.
Jessa Crispin is the founder and editor of Bookslut.com and Spolia magazine. She is the author of The Dead Ladies Project (The University of Chicago Press), The Creative Tarot (Touchstone), and Why I Am Not a Feminist: A Feminist Manifesto. She has written for many publications, some of which are still in existence.
Jen May is an artist whose illustrations and collages have been featured in such outlets as New York Magazine, Catapult, and The Toast.
On this episode, Jessa and Jen discuss the tenuous relationship between creativity and magic, the ubiquity of the terms "witch" and "feminist," and their collaboration on the Spolia Tarot and their new zine, Screaming Women.
Pam also reads an excerpt about art witches from her new book, Waking the Witch.
Our sponsors for this episode are Weiser Books and the Mystical Menagerie Market.