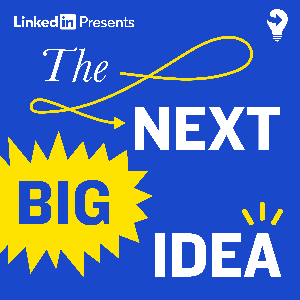 Book Bite #16: How Would You React to a Life-Changing Diagnosis?
01.28.2022 - By The Next Big Idea
After Suleika Jaouad graduated from college, she moved to Paris, found a tiny apartment with a giant pink bathtub, and set out to become a foreign correspondent. But then she got a diagnosis that changed everything. Leukemia. Instead of covering conflicts overseas, she started writing a New York Times column from her hospital bed. Four years later, after leaving the cancer ward for the last time, she set out on a 15,000-mile road trip across the United States, meeting with strangers who'd been touched by her column. She shares their stories and her own in "Between Two Kingdoms: A Memoir of a Life Interrupted," which was a New York Times Notable Book of 2021 and is #16 in our countdown.
To learn more about Suleika, visit www.suleikajaouad.com. And to hear other great Book Bites, download the Next Big Idea app by visiting www.nextbigideaclub.com/app.