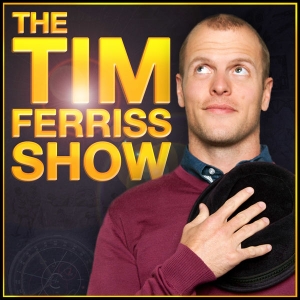 Brandon Stanton — The Story of Humans of New York and 25M+ Fans
06.18.2018 - By The Tim Ferriss Show
Brandon Stanton (@humansofnewyork) is the photographer behind Humans of New York. He attended the University of Georgia and worked as a bond trader in Chicago before moving to New York to pursue photography. Followed by over 25 million people on social media, Humans of New York features daily glimpses into the lives of strangers on the streets of New York City. It has been turned into two #1 New York Times bestselling books: Humans of New York and Humans of New York: Stories. In recent years, Brandon has expanded the blog to include stories from over thirty different countries, and was invited in 2015 to interview Barack Obama in the oval office. In 2017, Humans of New York was turned into a television series that is now available on Facebook Watch.
Enjoy!
This podcast is brought to you by WordPress, my go-to platform for 24/7-supported, zero downtime blogging, writing online, creating websites — everything! I love it to bits, and the lead developer, Matt Mullenweg, has appeared on this podcast many times.
Whether for personal use or business, you're in good company with WordPress, which is used by The New Yorker, Jay Z, Beyoncé, FiveThirtyEight, TechCrunch, TED, CNN, and Time, just to name a few. A source at Google told me that WordPress offers "the best out-of-the-box SEO imaginable," which is probably why it runs nearly 30% of the Internet. Go to WordPress.com/Tim to get 15% off your website today!
This podcast is also brought to you by Four Sigmatic. While I often praise this company's lion's mane mushroom coffee for a minimal caffeine wakeup call that lasts, I asked the founders if they could help me—someone who's struggled with insomnia for decades—sleep. Their answer: Reishi Mushroom Elixir. They made a special batch for me and my listeners that comes without sweetener; you can try it at bedtime with a little honey or nut milk, or you can just add hot water to your single-serving packet and embrace its bitterness like I do.
Try it right now by going to foursigmatic.com/ferriss and using the code Ferriss to get 20 percent off this rare, limited run of Reishi Mushroom Elixir. If you are in the experimental mindset, I do not think you'll be disappointed.