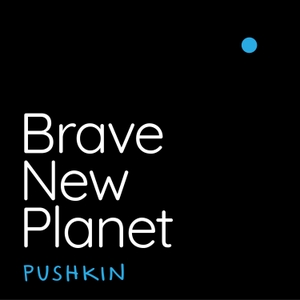 Brave New Planet
By Pushkin Industries
What's Brave New Planet about?
In the 21st century, powerful technologies have been appearing at a breathtaking pace—related to the internet, artificial intelligence, genetic engineering, and more. They have amazing potential upsides, but we can't ignore the risks that come with them.
Hosted by scientist and Broad Institute president Eric Lander and in partnership with the Boston Globe and Pushkin Industries, Brave New Planet is a podcast about amazing new technologies that might dramatically improve our world, or, if we don't make wise choices, could leave us a lot worse off.
 This generation's choices will shape the future as never before. Utopia or dystopia? It's up to us.