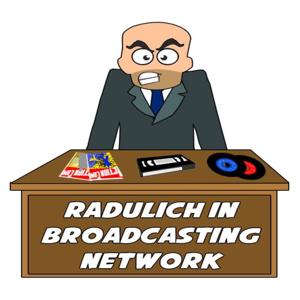 Bright Memory Infinite Impressions, Kirby Dream Buffet Announced - VG2M # 314
07.16.2022 - By W2M Network
Sean, Marc, and Daniel discuss the announcement of Kirby's Dream Buffet, Sean has initial thoughts on Bright Memory Infinite, as he's reviewing the game.
Plus, God of War Ragnarok has a release date, Forspoken is Delayed Again, Supermassive Games getting acquired, Haven being fully acquired by Sony, should Last of Us Part 1 Remake cost $70, Rockstar confirming GTA 6 development is the priority, and much more.
Due to some news items involving Ubisoft and Assassin's Creed Liberation HD and Sony, the guys also debate the merits of buying physical media versus digital media, does it really make a difference at this point? And what is everyone's preference now?
You can watch the podcast in video form on the W2M Network Youtube Channel here:  https://youtu.be/i49QNAV9l_k
Timestamps:

Intro & Games We Are Playing -
(00:01:10) Fire Emblem: Three Hopes - Marc
(00:05:25) Bright Memory Infinite First Impressions - Sean
* A Digital Code was Provided For Review by the PR Company *

What's in the News -
(00:10:45) Forspoken Delayed, God of War: Ragnarok Release Date, Skull & Bones Gameplay & Release Date Reveal
(00:20:05) Kirby's Dream Buffet Announced
(00:25:20) Lollipop Chainsaw is Getting a Remake
(00:26:45) Ubisoft starts up the Physical vs Digital Debate Again
(00:39:10) Xbox Series Consoles Double Xbox One Sales in Japan
(00:45:45) Sony Completes Purchase of Haven Studios & SuperMassive Acquired By Nordisk. Could increased global Inflation cause fewer studios to be purchased and more companies selectively buy known IP instead?
(00:55:30) Should The Last of Us Part 1 Remake cost $70? Will there be a Last of Us Part 3?
(01:01:45) PlayStation 5 gets an official Third Party SSD Drive and Is Final Fantasy VII Rebirth Really Only on PS5 Because of its SSD?
(01:08:35) Grand Theft Auto IV and Red Dead Redemption Remasters shelved to focus on GTA 6.
(01:15:55) E3 is Back Thanks to ReedPop, Could it Succeed?
(01:19:10) Xbox 360 Games Ending Soon on Games For Gold
(01:23:10) Which do you think does better a Terminator game or a Robocop Game?
(01:29:00) Sean laments Kazuki Takahashi, Creator of Yu-Gi-Oh's sad passing
(01:31:20) Ending: Upcoming Games & TV Talk
Join us on Discord: https://discord.gg/aydMgvUN9d
Visit Our Website: https://w2mnet.com/
Follow Us on Twitter: https://twitter.com/w2mnetwork
Sean Twitter: https://twitter.com/W2MSean
Marc Twitter: https://twitter.com/HumanityPlague
Follow us on Twitch: https://www.twitch.tv/w2mnetwork
Follow Us on Facebook: https://www.facebook.com/W2MNetwork