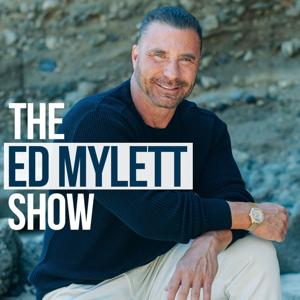 This week, we're going to talk a lot about an important subject that demands much more attention in times like these.
That subject is Mental health and depression
They are definitely varying degrees of the spectrum of depression.
And if you've ever suffered from it, or know someone who has, you know just how misunderstood and difficult that MENTAL HEALTH JOURNEY is.
My guest, JAY GLAZER, has been a fixture on Fox Network National Football League broadcasts for almost two decades now. He's also appeared on several TV shows, including HBO's Ballers, The League on FX and as an announcer for UFC and Bellator broadcasts.
He's also been very public about his overwhelming battles with anxiety and depression, SHARING HIS STRUGGLES OF "LIVING IN THE GRAY" for all the world to see.
I wanted to share his story with you because instead of letting painful depression consume him, JAY FOUGHT BACK.
He crawled out from underneath those dark shadows and CHANNELED HIS ENERGY into productive and positive projects, including opening the Unbreakable Performance Center in West Hollywood a few years ago.
It has become a training home to many ELITE ATHLETES AND PERFORMERS including Sylvester Stallone, Michael Strahan, Chuck Liddell, Wiz Khalifa, Chris Pratt, Demi Lovato, and many others. An offshoot of that, Jay has also trained more than 1,000 NFL players in mixed martial arts during their off-seasons.
But his most IMPORTANT LIFE'S WORK was the creation of a non-profit called MVP, MERGING VETS & PLAYERS, which matches former combat veterans and former pro athletes to help each other through the difficult transition into their new lives away from the battlefields and playing fields.
While Jay goes into detail about his heavy battles with depression, he also gives you UNBREAKABLE MINDSET STRATEGIES he used to fight that battle that you can apply in your life as well.
I know there are many of you out there struggling with depression on your own, afraid or unable to reach out because you're wallowing in mental quicksand.
You'd be surprised at how many stories I hear that are just like that.
If you're one of those people or know somebody fighting that battle right now, listen to Jay's story and how he's BEAT THOSE DEMONS.
There are people who care about you, and by listening to this week's podcast, I hope you'll realize that YOU ARE LOVED and you are WORTHY of getting the help you need.