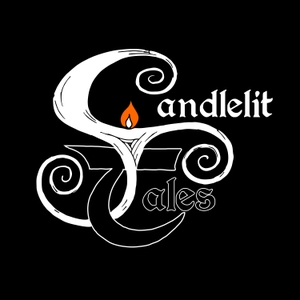 Candlelit Tales Irish Mythology Podcast
By Candlelit Tales
What's Candlelit Tales Irish Mythology Podcast about?
We are a group of storytellers, performers, and musicians. We tell Irish myths to a live audience with live music.
Candlelit Tales was founded by brother-sister storytelling duo Aron and Sorcha Hegarty. Driven by a passion for Irish mythology, we started retelling the stories to a near-empty room upstairs in a Dublin pub one rainy evening in November. The next week, the room was a lot less empty, and we were joined by musician Ru O'Sé. By the fourth week, the room was full, and so was the hall outside. We realised that when we share our passion, it becomes contagious. And we've been telling stories and playing music from that day to this.
Since then, over the past five years of telling stories in the capital of this nation of storytellers, we have developed and refined our uniquely expressive, naturalistic and modern style. Live music is the heartbeat of all our performances, and a live original music score composed by a team of talented musicians drives the rhythm of the stories