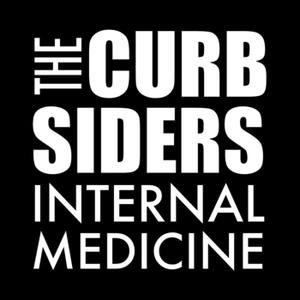 Take control of celiac disease (CD) with gastroenterologist, Dr. Amy Oxentenko (Chair of Medicine at Mayo Clinic AZ, @AmyOxentenkoMD). Learn how to recognize both classic and non-classical features of CD and  understand diagnostic testing, management and proper follow-up for patients.
Claim free CME for this episode at curbsiders.vcuhealth.org!
Episodes | Subscribe | Spotify | Swag! | Top Picks | Mailing List | [email protected] | Free CME!
Credits
Production and Script: Matthew Watto MD, FACP
Production, Show Notes and Infographics: Edison Jyang
Cover Art: Kate Grant MBChB, MRCGP, DipGUMed
Hosts: Matthew Watto MD, FACP; Paul Williams MD, FACP; Beth Garbitelli   
Reviewer: Emi Okamoto MD
Editor: Matthew Watto MD (written materials); Clair Morgan of nodderly.com
Guest: Amy Oxentenko MD, FACG
Sponsor: ACP's National Internal Medicine Day
Help the American College of Physicians celebrate National Internal Medicine Day on October 28th. Visit https://www.acponline.org/NIMD2021 to learn how you can show your internal medicine pride. Be sure to tag @ACPInternists and use the hashtag #NationalInternalMedicineDay.
Sponsor: Grammarly
Get 20% off Grammarly Premium by signing up at Grammarly.com/CURB 
CME Partner: VCU Health CE
The Curbsiders are partnering with VCU Health Continuing Education to offer FREE continuing education credits for physicians and other healthcare professionals. Visit curbsiders.vcuhealth.org and search for this episode to claim credit. 
Show Segments
Intro, disclaimer, guest bio
Guest one-liner, Picks of the Week
Case from Kashlak; Definitions
Workup for a typical celiac patient
Nonclassical features of CD
When to do a small bowel biopsy
Management of CD
Considerations for atypical celiac patient and differentials
Non-celiac gluten sensitivity
Outro
Links
Crucial Conversations (book)
Gluten-free flour (flour)
Pie crust recipe (recipe)
What Remains of Edith Finch (game)
Doughboys (podcast)