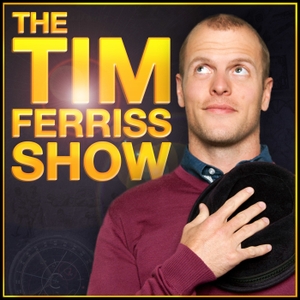 #374: Chip Conley — Building Empires, Tackling Cancer, and Surfing the Liminal
06.20.2019 - By The Tim Ferriss Show
"The question would be: 'What mastery can you offer?' So have a friend of yours ask that question of you five times, and you'll be sort of surprised at, by the fifth time you get asked that question, and you've had to come up with four other answers before that, what kind of revelation you may have in this archaeological dig." — Chip Conley
At age 52, after selling the company he founded and ran as CEO for 24 years, rebel boutique hotelier Chip Conley (@chipconley) was looking for a new chapter in life. Then he received a call from the young founders of Airbnb, asking him to help grow their disruptive start-up into a global hospitality giant. He became their head of global hospitality and strategy.
Chip is a leading authority at the intersection of psychology and business. He is a New York Times bestselling author, and his latest, Wisdom @ Work: The Making of a Modern Elder, inspired him to build the world's first midlife wisdom school. Located in Baja California Sur, the Modern Elder Academy provides the place and the tools to start reframing a lifetime of experience for what comes next.
Click here for the show notes for this episode.
***
If you enjoy the podcast, would you please consider leaving a short review on Apple Podcasts/iTunes? It takes less than 60 seconds, and it really makes a difference in helping to convince hard-to-get guests. I also love reading the reviews!
For show notes and past guests, please visit tim.blog/podcast.
Sign up for Tim's email newsletter ("5-Bullet Friday") at tim.blog/friday.
For transcripts of episodes, go to tim.blog/transcripts.
Discover Tim's books: tim.blog/books.
Follow Tim:
Twitter: twitter.com/tferriss 
Instagram: instagram.com/timferriss
Facebook: facebook.com/timferriss 
YouTube: youtube.com/timferriss