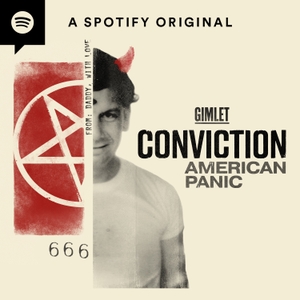 What's Conviction about?
Manny Gomez is a detective straight out of a detective novel. He carries a pen that's really a knife, wears a watch that's really a camera, adores Sherlock Holmes and Miami Vice. But the cases Manny takes on are all too real: cases of young men in New York City who say they've been arrested for crimes they didn't commit. In the first season of Conviction, reporter Saki Knafo follows Manny as he tackles the biggest case of his career—and along the way, Saki explores big questions about criminal justice in America. This story is the first in Gimlet Media's Conviction series, which will feature a new piece of investigative reporting each season.
This show includes strong language and descriptions of violence, and may not be appropriate for sensitive listeners.