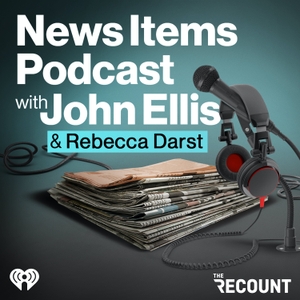 Here are the news items:
Research from the University of Washington suggests new daily cases in India run in the millions. 
Researchers have found a new way to collect the tiny fragments of plastic that pollute the world's waters: using bacteria. 
US agencies are asserting themselves on the WHO's next investigation into the origins of the coronavirus.
The Chicago Mercantile Exchange's recently established cheddar futures market is heating up.
News Corp has dropped plans to launch a Fox News-style channel in the UK. 
PLUS: John interviews Juan Enriquez, author of "The Untied States of America: Polarization, Fracturing, and Our Future," about the forces pulling the country apart.
Learn more about your ad-choices at https://www.iheartpodcastnetwork.com