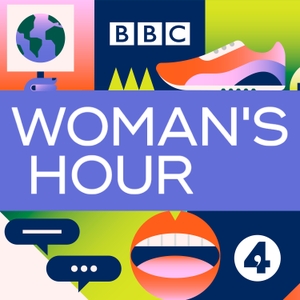 Dame Eileen Atkins; Equal pay; Harassment in Parliament; Composer Charlotte Bray
10.19.2021 - By Woman's Hour
In our final discussion to mark our 75th anniversary we look at the issue of equal pay. This was identified as the area women most want to see change in their daily lives and 70% of those asked said they had experienced inequality in this area. Emma Barnett talks to Baroness Kishwer Falkner who's head of the Equality and Human Rights Commission which regulates the Equality Act and also to Emma Satyamurti a lawyer leading a group action for equal pay by female staff working in Morrisons.
Dame Eileen Atkins joins Emma to talk about the journey from being Tottenham's answer to Shirley Temple to hugely respected actor for stage, screen and TV. Her memoir is called 'Will She Do?'
Today MPs are going to debate new government plans that would mean members who are suspended for sexual harassment or bullying could face a by-election. Labour want the measure to apply retrospectively - so that it would include the Conservative MP Rob Roberts who was suspended from Parliament for six weeks in May after an independent panel found he had sexually harassed a former employee. He did not face a petition to trigger a by-election due to a loophole in parliamentary procedure - because the panel that handed down his suspension doesn't have those powers. BBC political correspondent, Chris Mason, explains.
Composer Charlotte Bray has composed new song cycle called Crossing Faultlines. Believed to be the first of its kind to address the topic of women in the workplace, the song cycle explores themes of mentorship, discrimination and ambition. The piece was commissioned as part of a new recital programme dream.risk.sing: elevating women's voices, an initiative conceived to express women's stories through song. Emma is joined by Charlotte Bray, Samantha Crawford and Lana Bode.
Presenter: Emma Barnett
Producer: Anna Lacey
Interviewed Guest: Baroness Kishwer Falkner
Interviewed Guest: Emma Satyamurti
Interviewed Guest: Eileen Atkins
Interviewed Guest: Charlotte Bray
Interviewed Guest: Samantha Crawford
Interviewed Guest: Lana Bode