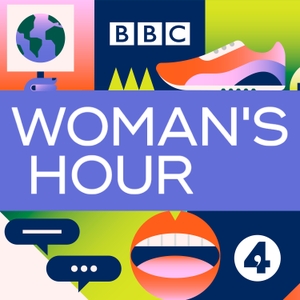 Dame Elizabeth Anionwu; Alison Goldsworthy; Linda Edwards; Ministerial reshuffle
09.16.2021 - By Woman's Hour
With a career spanning five decades, Britain's first sickle cell and thalassemia nurse specialist, Prof Dame Elizabeth Anionwu revolutionised treatment of the disease. As an academic, she became a professor and dean of the nursing school at the University of West London, then established the Mary Seacole Centre for Nursing Practice, to address racial inequalities in the profession. When she retired she campaigned for a statue in honour of the pioneering Jamaican nurse, Mary Seacole. She speaks to Emma about her memoir 'Dreams From My Mother' - a story of childhood, race, identity, family, hope and overcoming her upbringing which was marked by racism and abuse.
Alison Goldsworthy was deputy chair of the Liberal Democrats Federal Executive while the party was in coalition government. Active in politics for a long time, she left the party in 2014. In 2013, she and others made public sexual harassment allegations against a senior colleague, allegations he has always strongly denied. Alison's book Poles Apart has just been published – she joins Emma to talk about what she learnt from that experience.
Nobody likes paying parking fines, but would you go through a 5 year battle to beat one? Linda Edwards from Greater Manchester did just that - all over a £1 parking ticket she couldn't pay because the machine was broken. She joins Emma to explain why she stuck with it.
Yesterday's reshuffle worked out pretty well for women in the Conservative party. Priti Patel stays in post, Liz Truss has been promoted to Foreign Secretary while retaining her Women and Equalities brief, and Nadine Dorries has been promoted to Culture Secretary. Women now occupy half of the great offices of state for the second time - the first being when Theresa May made Amber Rudd Home Secretary in 2016. But does any of that actually matter? Emma is joined to discuss by Sebastian Payne, author of Broken Heartlands: A Journey Through Labour's Lost England and Whitehall editor for the Financial Times, and Camilla Tominey, Associate Editor at the Telegraph.