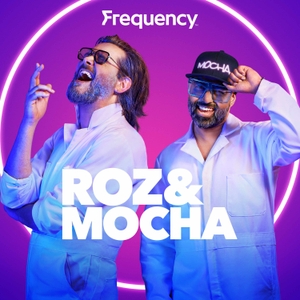 266 – Dame Judi Dench Enjoys Being Naked, Emma Thompson Doesn't Like Wearing Underwear & Jay-Z Learns To Swim!
06.07.2021 - By Roz & Mocha
Turns out Dame Judi Dench enjoys being naked! She talks about enjoying a good skinny dip too. Plus, we learn that Emma Thompson doesn't like wearing underwear. Jay-Z talks about learning to swim when Blue was born. "Zillennials" are young people born between Millennials and Generation Z, and the jams that molded them when they were growing up include "Telephone" by Lady Gaga and Beyoncé, "Can't Be Tamed" by Miley Cyrus, and "So What" by Pink. Plus, David Harbour tells us about Season 4 of "Stranger Things"!