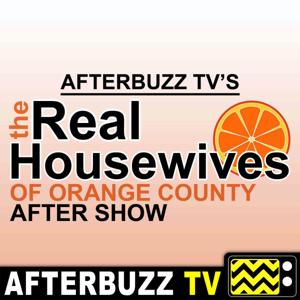 The ladies head to Vegas for some Sin City Fun! We discuss Braunwyn's interestinggggg behavior in the hotel suite, plus Emily finally performs her sexy dance, and we can't BELIEVE who makes a special appearance! From there the ladies head to Arizona for some wellness and health shots, but why does Kelly have to ruin ALL of the fun? Or is Shannon just being dramatic…? Join us with a glass of Pino Gri, on the Housewives of OC! With your lovely hosts:
@makeup_mandi, @karlalcontreras and @shanti_christina !!
A look at five families living in a protected Southern California enclave, and the real-life housewives who reside in one of the wealthiest planned communities in the country. They may live in the lap of luxury, but life isn't always perfect for the women who reside in one of the wealthiest enclaves of the U.S. They continue to focus on living large; plastic surgery, working out, shopping, drinking, dancing, and dining out top their agendas. Ladies come and go through the show's run, with entrepreneur Vicki Gunvalson having been a series regular for each season. Other ladies who have been featured for multiple seasons include Tamra Judge -- previously known as Tamra Barney -- and Heather Dubrow.
---
This episode is sponsored by
· Anchor: The easiest way to make a podcast. https://anchor.fm/app
Learn more about your ad choices. Visit megaphone.fm/adchoices