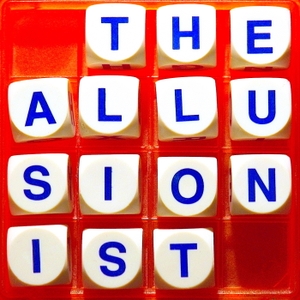 Today we're going inside to open up the unofficial dictionary of San Quentin state prison, compiled by Earlonne Woods of Ear Hustle podcast.
Content note: this episode contains some Adult Terms.
Find out more about this episode at http://theallusionist.org/ear-hustling.
The Allusionist is a proud member of Radiotopia from PRX, a collective of the best podcasts on the interwaves – such as Ear Hustle. Hear all the shows at http://radiotopia.fm.
The Allusionist's online home is http://theallusionist.org. Stay in touch at http://twitter.com/allusionistshow and http://facebook.com/allusionistshow.
Radiotopia is going on tour! Join us in May at theatres in Atlanta, Durham, DC, Philly, NYC and Boston. Get your tickets at http://radiotopia.fm/live. You can also see the Allusionist live in Australia – http://theallusionist.org/events
Today's episode is sponsored by Babbel. Learn a new language with 50% off your first 3 months: use the code ALLUSION when you go to babbel.com/allusion.