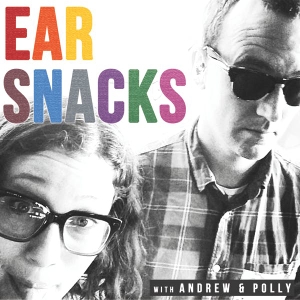 Ear Snacks
By Andrew & Polly
What's Ear Snacks about?
Andrew & Polly are award-winning music makers and the hosts of EAR SNACKS, a radical new podcast for kids. http://bit.ly/earsnacks
Our credits include songs for Nickelodeon's Wallykazam!, the score for the Nick digital series Welcome To The Wayne, our own dope jams (like GRAPES) and a bunch of boring commercials and films for grownups.