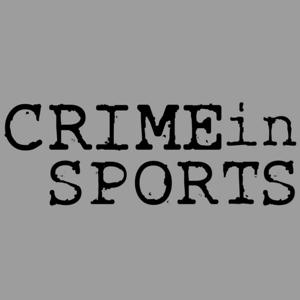 #227 - Eat Your Heart Out, KFC - The Unfamiliarness of Nate "Grave" Driggers
09.29.2020 - By Crime in Sports
This week, we dig into the nooks & crannies to find someone who only had a brief moment of sunshine in the NBA, despite his work ethic & talent. He instead filled his time with playing overseas & in smaller pro leagues, as well as starting a couple of businesses.  Unfortunately, that were illegal, and had to do with drugs, guns, train robberies & more! We laugh ourselves silly at what can only be described as seriously nuts. A true gem in the rough!
Put KFC's blend of original herbs & spices to shame, fist fight your way to the NBA, and when confronted by clear & obvious evidence, always deny it anyway with Nate "Grave" Driggers!!
Check us out, every Tuesday!
We will continue to bring you the biggest idiots in sports history!! 
Hosted by James Pietragallo & Jimmie Whisman 
Donate at... patreon.com/crimeinsports or with paypal.com using our email: [email protected] 
Get all the CIS & STM merch at crimeinsports.threadless.com 
Go to shutupandgivememurder.com for all things CIS & STM!! 
Contact us on... twitter.com/crimeinsports 
facebook.com/Crimeinsports 
instagram.com/smalltownmurder#