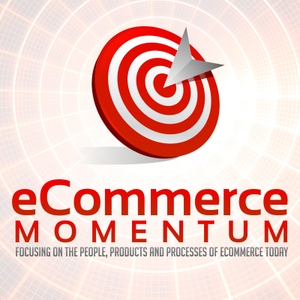 eCommerce Momentum Podcast
By Interviewing successful Amazon FBA, Ebay, eCommerce Entrepreneurs featuring Dan Miller of 48 Days.net and many more two days a week!
What's eCommerce Momentum Podcast about?
Ecommerce MOMENTUM is a podcast created for you, the Ecommerce seller, or the Next Great eCommerce seller! We are here to help you understand how the top successful ecommerce sellers today got where they are, they tell you how they got unstuck, how they were able to outpace the herd and create a true "lifestyle" business. Each episode brings you a top seller with specific actionable steps to help you start, grow or get unstuck. This twice a week podcast will help you gain the Momentum you need to reach "next level" status.