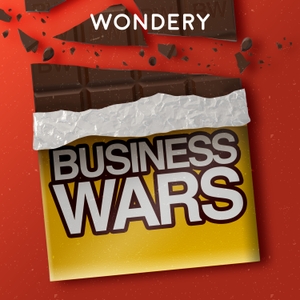 Encore: WWF vs WCW | How AEW Dynamite Reignited the Wrestling War | 7
06.02.2021 - By Business Wars
WWE might have thwarted WCW's effort to claim the pro wrestling crown, but after 20 years of unchallenged supremacy, a new competitor has entered the ring. Bankrolled by a billionaire sports owner and airing weekly on TNT, All Elite Wrestling is, in many ways, the second coming of WCW. 
But have they learned the lessons of their dearly departed predecessor? And how will Vince McMahon respond to this new threat to his kingdom?
We're joined by former WWE writer and comedian Matt McCarthy to discuss this new wrestling war and what WWE will look like without Vince McMahon at the helm.
Listen to new episodes 1 week early and to all episodes ad free with Wondery+. Join Wondery+ for exclusives, binges, early access, and ad free listening. Available in the Wondery App https://wondery.app.link/businesswars.
Support us by supporting our sponsors!
See Privacy Policy at https://art19.com/privacy and California Privacy Notice at https://art19.com/privacy#do-not-sell-my-info.