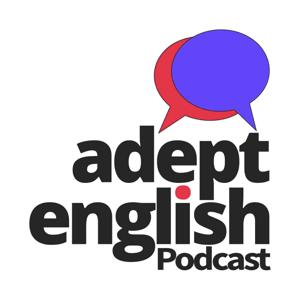 In this video podcast, I will explain idioms with the English word 'leg' in them. English idioms are an odd part of the English language, and not knowing about them can  catch English language learners out. The best way to deal with them is  to focus on the popular ones, the ones you are more likely to hear in an  everyday English conversation. Today I'm going to break each idiom down  into understandable parts and give you lots of examples. There is even a  quiz to test yourself at the end.
Listen and Learn 7 English Idioms with Legs
✔Lesson transcript: https://adeptenglish.com/lessons/english-idioms-leg/
Now, before we get started, you  should probably know a little more about the learning approach we use  here at Adept English. There is a lot more going on when you listen to  one of our podcasts. You can find out more about Listen and Learn on our website. We will help you learn consciously, and our Listen and Learn method will help you learn unconsciously too.
If you don't listen/watch us on Spotify or YouTube,  you probably don't know it, but we have a new video studio. Behind the  scenes, we have started video recording our lessons at the same time as  we record the lesson audio. From a podcast listeners point of view, we  hope very little has changed, lots of great English language learning  content to listen to as you commute to work or go out jogging. For the  people who can watch us. The enormous advantage of video is we can build the transcript right into display and deliver more value to our audience.
We still think of ourselves as podcast first and video second. But we have to move with the times and our audience,  and one of our goals is to help as many people as possible learn to  speak English. Making our content available on new platforms for new  English learners has to include video. We are definitely learning as we  go along. If you spot a problem or have a suggestion on how we can improve what we are doing, please let us know in the YouTube comments or via email, our email address is at the footer of every page on our website.
Learn more about our courses here: https://adeptenglish.com/language-courses/
Adept English is here to help with FREE English lessons and language  courses that are unique, modern and deliver results. You can learn to  speak English quickly using our specialised brain training. We get  straight to the point of how you should learn to speak English. We teach  you in a fun and simple way that delivers results. If you want to learn  to speak English, our approach to learning through listening will improve your English fluency.