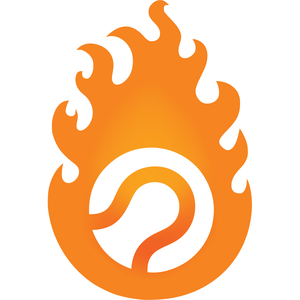 Essential Tennis Podcast - Instruction, Lessons, Tips
By Essential Tennis LLC
What's Essential Tennis Podcast - Instruction, Lessons, Tips about?
Welcome to the very first tennis instruction audio podcast on the iTunes! For over 200 episodes tennis professional Ian Westermann has been answering questions for listeners all over the world with one goal in mind: making you a better tennis player.
What topics are covered? Over the years no stone has been left unturned as Ian covers such topics as creating topspin, singles strategy, doubles strategy, mental toughness, stroke technique for the serve, forehand and backhand, fitness and conditioning, how to defeat pushers, and so much more.
Does Ian's tennis instruction translate via audio podcast? In short, YES!
There's a reason why the Essential Tennis Podcast is the highest rated tennis podcast on all of iTunes: Ian's instruction actually does bring results. Tennis players all over the world listen to his lessons hundreds of times per day and are improving their tennis as a result.
So whether your technique needs polishing, your strategy is suffering, or your mental game is leaving you a wreck on the court this tennis podcast can take you to the next level. Start listening today so you can take full advantage of all Ian's tennis knowledge!
Subscribing to the Essential Tennis Podcast is hands down the best way to automatically get each episode that Ian publishes but you can also access each and every lesson at essentialtennis.com. From there you can manually download each .mp3 file into iTunes and listen to them on your computer or transfer them to your iPhone, iPod, or iPad to listen on the go. Android smart phones can also download each episode!
Be sure to check out all of the amazing video and written tennis lessons on www.essentialtennis.com as well. Everything at Essential Tennis is completely free and open to take advantage of. No matter what part of your game you need to improve you'll find helpful instruction to get you to the next level.
Have you enjoyed the Essential Tennis Podcast? Then please rate and review the show! It's already the most highly rated tennis podcast on iTunes but Ian would greatly appreciate your support by leaving your comments and rating.
Thank you so much for listening and good luck with your tennis!
Host Ian Westermann is a graduate of the Ferris State University Professional Tennis Management program. He is a certified Tennis Professional by the USPTA, and currently teaches full time at Congressional Country Club in Bethesda, MD.
For even more game improving instruction, check out www.essentialtennis.com!