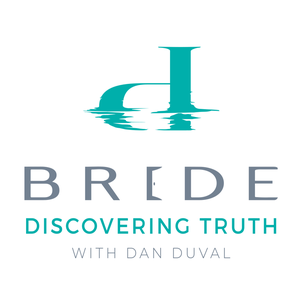 This week we're back with Dan Duval revealing the eighth part of Exposing Kabbalah to believers. Daniel will explain why Christian universalism is off track with the belief that Satan can return to being a covering cherub for God. Also, Daniel expresses his hate for the Kabbalah tree, and dives deep into why Kabbalah is the enemy of God, as it is a mechanism of evil. Expect to hear Daniel talk about:
Artificial Intelligence being related to the mark of the beastThe several faults in Bible CodeKabbalah being the foundation of the Christian Mystic MovementGematria being of God, but Kabbalah using it for witchcraftChristians putting people in the Kabbalah TreeMisinterpretation of gematria values for the Hebrew words Messiah and SerpentTheKosher serpent lie that it's supposed to help man achieve immortalityTheir tikkun is nothing less than a New World Order prepared for AntichristRestitution versus restoration of all things
And exposing many other truths…
More on Kabbalah:
Be sure to stay tuned in for part nine of the series Exposing Kabbalah!
If you have missed any of the previous Kabbalah series start by listening to these other podcasts on bridemovement.com:
What is Kabbalah?
Kabbalah Creation Myth
Kabbalah Creation Myth Continued
The Fall According to Kabbalah
Metatron
What Does it Mean to be a Jew?
Tetragrammaton