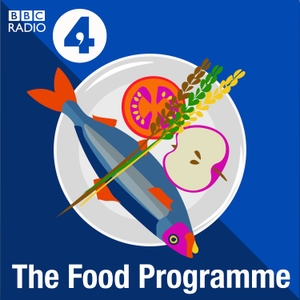 Faith, Fasts and Feasts: The role of food in Jewish celebration
10.18.2020 - By The Food Programme
This year's autumn run of Jewish holy days has been like no other; but even with coronavirus-related restrictions in place, food and community has remained at the heart of celebrations for Rosh Hashanah, Yom Kippur and Sukkot.
Leyla Kazim hears from a socially distanced Sukkot meal in North London hosted by Rabbi Daniel Epstein and his wife Ilana - founder of the Jewish food and heritage organisation Ta'am - along with their son Jacob, and their guest: long-term friend and comedian Rachel Creeger, whose anecdotes about her family's passion for traditional dishes have played a key role in her stage act.
Leyla also receives a festival food diary from Rabbi Dovid Lewis and his family in Manchester; chats to singer-songwriter Jessie Ware and her mum Lennie about how they brought Jewish food culture to the table in their Table Manners podcast and new cookbook; and gets some insight into how traditional fare is getting healthier with food writer Judi Rose.
Through stories of food, family and feasting, Leyla discovers how Jewish communities in the UK are adapting festivities to the current climate, and the modern world.
Produced in Bristol by Lucy Taylor.