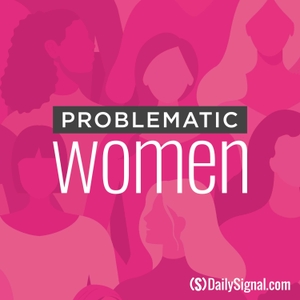 Fall of Afghanistan, Battling Breast Cancer, and Defending American Small Businesses
08.19.2021 - By Problematic Women
All of America is asking, what went wrong in Afghanistan? To help answer that question, Gloria Taylor, the communications manager for national security and foreign policy at The Heritage Foundation, joins the show to discusses what you should know about the Taliban's takeover of Afghanistan and what the future may hold for Afghan women and girls. Taylor also share her personal story of battling breast cancer.
Also on today's show, salon owner Erica Kious explains her decision to leak footage of House Speaker Nancy Pelosi getting her hair done at her salon without a mask in the middle of the pandemic. Kious joins the podcast to share what happened to her and her business after she exposed Pelosi, and how she has joined with Heritage Action for America to "Save Our Paychecks."
And as always, we will crown our Problematic Women of the Week.
Watch Baby Olivia's full journey: https://twitter.com/LiveAction/status/1424753576673435656?s=20.
Enjoy the show! See acast.com/privacy for privacy and opt-out information.