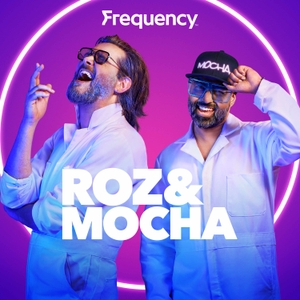 Farts In A Jar, Damn Daniel Guys & The Church of Yeezus!
08.12.2019 - By Roz & Mocha
Not all guests on The Roz And Mocha Show are movie or tv stars, sometimes they are everyday people with a fun or crazy story! In this podcast of classic moments we revisit the fun, wacky and sometimes bizarre interviews we've done! Including a chat with the creator of No More Woof, a device that reads your doggy's brainwaves to tell you what they are thinking! Plus we talk to the couple the got married everyday for a year. Plus the people behind the Kickstarter for "Farts In A Jar" and the those behind the church of Yeezus and the Damn Daniel guys! Also we'll chat with the dude who wanted to marry a burrito! And we'll chat with Bryan Bendermack the worlds fastest clapper! This and so much more!!