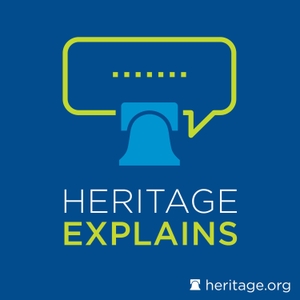 Both Democrats and Republicans approved a massive omnibus budget that spends nearly a trillion dollars for Covid-19 relief. This includes checks of $600 to any Americans making $75,000/year (or less) regardless of their employment situation. Now, President Trump and other voices on the left and the right are arguing to increase this payment to $2,000. The media narrative and many other people are calling this a "stimulus," but what will it stimulate? On this episode, we go through the five reasons why so-called stimulus checks (of any amount) are not the answer to economic hardship caused by the pandemic, and why safely re-opening the economy is the best approach.  
Show Notes: 
5 Reasons Why More Stimulus Checks Aren't the Answer 
Congress Is Right Not to Pass Bailouts for States and Cities
9 Things You Need to Know About the $1.4 Trillion Fiscal Year 2021 Omnibus and $900 Billion COVID-19 Package
Previous Heritage Explains episode on out-of-control Federal spending See acast.com/privacy for privacy and opt-out information.