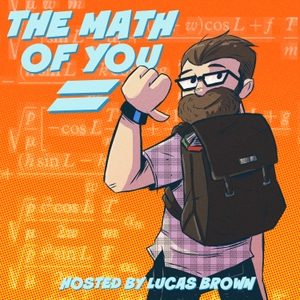 Episode 097 - FM Radio and Sonic Byways, feat. Sophie Brookover
07.04.2019 - By The Math of You
Librarian, pop culture writer and co-creator of Two Bossy Dames Sophie Brookover is here to discuss FM radio, music and magazines. Along the way, we discuss how knowing really is half the battle, the eternal television career of Frank McPike, and how you're never too old to get really excited for your Beatle Block.
Signature Cocktail: the Cricket
A mix of disparate influences blended into a smooth block with more rock and less talk. Just don't drink during drive time.
1 1/2oz botanical gin3/4oz grapefruit juice1/2oz campari1/4oz elderflower liqueurTwist of grapefruit peel
Shake all ingredients with ice and strain into a cocktail glass. Garnish with grapefruit peel.
Follow Sophie on Twitter at @SophieBiblio, follow the show at @TheMathOfYou, and my wacky adventures at @lokified. If you'd like to be a guest on the show, send an email to themathofyou@gmail.com.
If you like the music on the show, go to bit.ly/TheMathOfYou See acast.com/privacy for privacy and opt-out information.