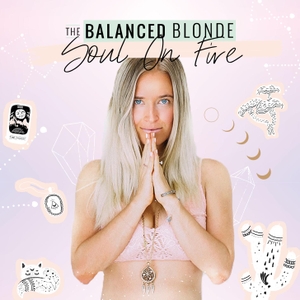 Ep 155 ft. Kimberly Snyder: Holistic Nutrition, Glowing Health, & Plant Based Inspiration from the Wellness Goddess Herself!
08.21.2019 - By The Balanced Blonde // Soul On Fire
Kimberly Snyder is a celebrity nutritionist who believes wellness is about so much more than food. That's why there is such a huge emotional and spiritual dimension to her work. In today's episode of the podcast she joins Jordan to talk about biomimicry, eating light to heavy and tuning into our body's natural intelligence.
Are you #OnShrooms yet? Jordan has been loving (http://foursigmatic.com/BLONDE) to get 15% off of your order!
(https://www.curednutrition.com/) for 10% off. 
You know how much Jordan loves her probiotics! Silver Fern has the proper amount of strains of bacteria in their probiotic, so it can actually arrive alive in your intestinal tract. (That's what you want!) Head on over to Silver Fern's website and use the code BLONDE for 20% off your order. Listen to Episode 106 of this podcast with Charity Light, former CEO and chief nutritionist of Silver Fern, to learn all about probiotics and gut health. Jordan just loves their plant protein powder (it's chocolate flavored!)
To learn more, and for the complete show notes, visit: http://www.thebalancedblonde.com/podcast/
Resources:
Learn more: (https://mysolluna.com/blog/)
Instagram: @_kimberlysnyder
Read: Recipes For Your Perfectly Imperfect Life
The Balanced Blonde is a production of Crate Media