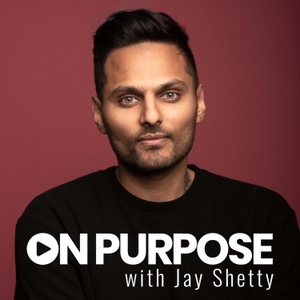 Gabrielle Union chats with Jay Shetty to talk about a woman's inner strength. From her arduous journey to have children and competing against her partner on career growth, to realizing what makes a marriage work and thriving in communities where your resources benefit the majority.
Gabrielle is an actress who starred in several romantic films such as The Brothers, Deliver Us from Eva, Think Like a Man, and Think Like a Man Too. She portrayed the lead character in the BET drama series Being Mary Jane, of which she received an NAACP Image Award. Married to Dwyane Wade, she continues to advocate for survivors of assault.  
Head over to samatea.com/onpurpose to find out your Tea Personality! 
What We Discuss with Gabrielle:
00:00 Intro
02:54 Struggling to have children
11:21 Every child is unique
15:45 Support looks different for men and women
20:19 Figuring out how to walk side by side with your partner
24:30 You can't compete with your partner
28:37 Most children aren't going to be shady for no reason
32:06 Rising through a terrible experience
38:20 Don't try to hide when you feel vulnerable
46:07 Raise girls to have a world perspective, not with a town perspective
48:18 Accepting your child for who they identify as
53:55 It's about building communities to share resources
55:53 Gabrielle on Fast Five  
Like this show? Please leave us a review here - even one sentence helps! Post a screenshot of you listening on Instagram & tag us so we can thank you personally!
Episode Resources:
Gabrielle Union | Instagram
Gabrielle Union | Twitter
Gabrielle Union | Facebook
Gabrielle Union | Amazon
Flawless
Achieve success in every area of your life with Jay Shetty's Genius Community. Join over 10,000 members taking their holistic well-being to the next level today, at https://shetty.cc/OnPurposeGenius