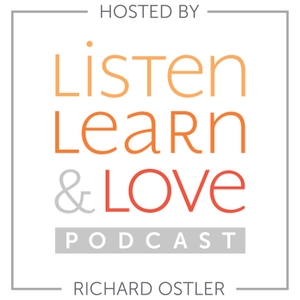 My friend Geoffrey Pears (Masters in Accounting from BYU, RM from the Philippines) joins us to share the talk he gave in his YSA Ward in Houston about his journey as a gay Latter-day Saint. It is a deeply moving, honest and vulnerable talk.

Geoffrey does a great job taking us into the life of a gay member of the Church. I am glad that his Bishop and ward leadership helped to create Zion by asking Geoffrey to give this powerful talk.

You can listen to Geoffrey's talk here: https://www.youtube.com/watch?v=KLg0ZaKRNEI or read it here: https://bit.ly/3lqgC5u

I encourage everyone to listen and share this powerful podcast. Thank you for being on the podcast Geoffrey and for all your wondering insights to help us better support our LGBTQ members and come together as the same human family.
** Please Check Out My Book At: **
Deseret Book: www.deseretbook.com/p/listen-learn-and-love-embracing-lgbtq-latter-day-saints
Amazon: www.amazon.com/dp/1462135773