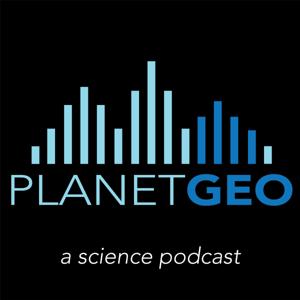 Welcome to the first episode of PlanetGeo!  Here we get introductions out of the way and discuss what excites us about the geosciences. 
We are Chris Bolhuis, an award-winning High School Teacher in Hudsonville, Michigan.  Over his 20-ish year career, Chris has taught Earth Science, Geology, and Astronomy, as well as field courses in the Geosciences.  Chris won the National Earth Science Teacher of the Year award in 2014 and can usually be found sitting on his front porch admiring his substantial rock collection. 
Jesse is a Geoscience Professor at Penn State University, and a former student of Chris's. Jesse took 9th Grade Earth Science, 11th Grade Geology, and went on a several field courses taught by Chris while he was in high school, which led to his passion for the Geosciences.  Since that time, Jesse obtained his PhD in Geochemistry from the University of Alberta, worked as a Postdoctoral Fellow at a research institute in Washington DC for several years, and recently started at Penn State as an Assistant Professor.  
Join us as we explore the Geosciences together.  In this podcast we will do everything from exploring the basics, highlighting societally relevant topics, digging into the economics of the geosciences, and interviewing prominent scientists and industry leaders.  We aim to cover a lot, so keep up!  
——————————————————
Instagram: @planetgeocast
Twitter: @planetgeocast
Facebook: @planetgeocast
Youtube: https://www.youtube.com/channel/UCJ_A82nOMu0nIvZto6zMPqg
Email: [email protected]
Website: https://planetgeocast.buzzsprout.com/