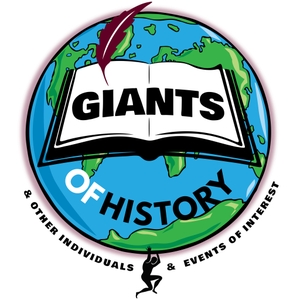 Giants of History
By JT Fusco | www.gohistorypodcast.com
What's Giants of History about?
Fascinating Figures | Incredible Events | The Greatest Stories
Here at Giants of History, we produce a weekly podcast that explores history's most fascinating figures from cradle to grave. In each series, we strive to highlight the best stories and most monumental moments in each subject's respective life. Our goals are to entertain our listeners, as well as provide inspiration through education.
E: [email protected]
W: www.gohistorypodcast.com
T: @gohistorypodcst