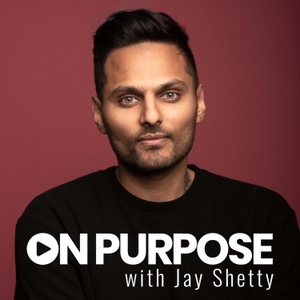 Gisele Bündchen sits down with Jay Shetty to talk about her passion for being in tune with nature. She shares how she encourages open communication with her children, appreciating nature as it is while learning to appreciate our own value, and the healing benefits of incorporating meditation in your daily routine.
Gisele Bündchen is a mother, author, philanthropist, and global environmentalist. Over the years, Gisele has faced a number of challenges, and credits meditation with helping her live a more conscious and joyful life, insights that she shares in her New York Times bestselling book, Lessons: My Path to a Meaningful Life. As a longtime meditation practitioner, Gisele believes we are all divine beings, and that when we quiet our minds, we will find that most of the answers we seek are inside us.
What We Discuss with Gisele:
00:00 Intro
02:45 Seeing your family after a long time
06:22 Our parents are also trying to figure it all out
10:49 We are nature, we aren't separate from it
14:30 Everything about nature is a gift
18:46 To appreciate nature, you must live like a child
21:21 Meditation is a precious tool for depression and anxiety
24:23 Becoming a mother is a rebirth of yourself
27:08 Force is never the way, leading by example is the way
29:35 Hope In Times Of Uncertainty
35:20 Starting a meditation routine
40:20 Gisele on Final Five
Like this show? Please leave us a review here - even one sentence helps! Post a screenshot of you listening on Instagram & tag us so we can thank you personally!
Episode Resources:
Gisele Bundchen | Instagram
Gisele Bundchen | Twitter
Gisele Bundchen | Website
Gisele Bundchen | Facebook
Gisele Bundchen | Insight Timer
Achieve success in every area of your life with Jay Shetty's Genius Community. Join over 10,000 members taking their holistic well-being to the next level today, at https://shetty.cc/OnPurposeGenius