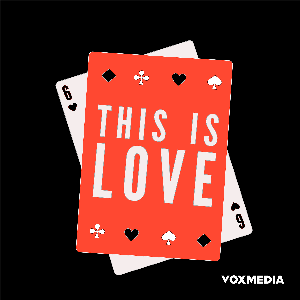 Episode 27: He Left in a Storm, He'll Return in a Storm
10.28.2020 - By This is Love
There's an old story on Cape Cod about a woman named Maria Hallett who fell in love with a pirate. According to legend, when he died at sea, she became so heartbroken that she started walking along the cliffs in storms and cursing other ships. The story goes that she believed that if she had lost the person she loved to the sea, everyone else should too. She became known as "The Sea Witch of Billingsgate," and her story has haunted Cape Cod for the last 300 years.
This Is Love is a proud member of Radiotopia from PRX.
If you haven't already, please subscribe to the show and review us on Apple Podcasts! https://apple.co/2BmMZr5
Say hello on Twitter, Facebook and Instagram.
Artwork by Julienne Alexander.
Sponsors:
Better Help Get 10 percent off your first month with discount code criminal at BetterHelp.com/thisislove
Indeed Get a free $75 credit to boost the visibility of your job post at Indeed.com/THISISLOVE 
Progressive Get your quote online at Progressive.com and see how much you could be saving
Purple Go to Purple.com/thisislove10, and use promo code thisislove10. For a limited time you'll get 10% off any order of $200 or more
Quip Go to quip.com/thisislove to get your first refill free.
Toyota Visit BuyAToyota.com to locate a dealer, search our inventory, and find all our current offers!