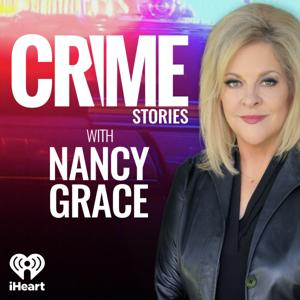 HELP BRING ANIAH BLANCHARD HOME! Beautiful teen college student missing after Snapchatting with roommate about new friend.
10.30.2019 - By Crime Stories with Nancy Grace
An Alabama college student mysteriously disappears without a trace. Aniah Blanchard, 19, has not been seen since October 23. Police suspect foul play after finding her damaged and abandoned car around 55 miles from her Montgomery apartment complex. Where is Aniah?
Joining Nancy Grace today to discuss the case:
Walt Harris, Aniah's stepfather and former UFC Heavyweight fighterAngela Harris, Aniah's motherElijah Blanchard, Aniah's fatherJeff Cortese, Former Special Agent FBICaryn Stark, Psychologist  Karen Smith, Forensics Expert , Founder - Bare Bones ConsultingAshley Gooden, ABC 33/40 WBMA Birmingham Reporter
Anyone with information is asked to call the Auburn Police Division Detective Section at 334-501-3140, the anonymous tip line at 334-246-1391 or the 24-hour non-emergency number at 334-501-3100.
This week's podcast is sponsored by the new Wondery podcast Bad Batch. https://podcasts.apple.com/us/podcast/bad-batch/id1482851200