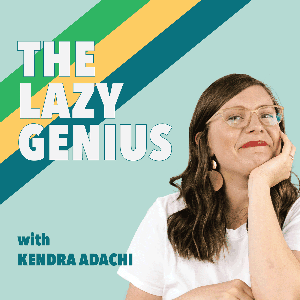 Have you ever wished you were one of those people who could welcome anyone into your home for a meal or a hang without plans? Or maybe you've experienced one too many encounters where your brain forgot that your guests might need cups or need some sort of direction to really feel welcome in your space. Today, we're talking about hospitality on the fly because summer is peak season for spontaneous hospitality. And if it matters to you, I want you to feel like you can say an enthusiastic "Yes!" when a pool day turns into an unexpected pizza night or ice cream hang or whatever.
Helpful Companion LinksCheck out The Lazy Genius Way (affiliate link) if you'd like to read more about how I use Lazy Genius principles every day.Last week's episode on summer meals is a great framework to think about feeding people who may not be regulars at your tableHere's the episode LG of the Week Emily mentioned in her message about reading clubs! And you can grab a guide to start your own with The Lazy Genius Way here.Download a transcript of this episode.
See acast.com/privacy for privacy and opt-out information.