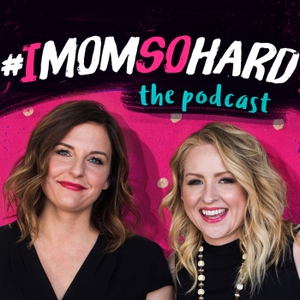 13: I "REUNITED AND IT FEELS SO GOOD" SO HARD
10.06.2020 - By #IMOMSOHARD
From cruises to Cobra Kai, Kristin and Jen catch up with each other during their first IN-PERSON reunion since the start of the COVID-19 crisis.
Thank you to our sponsors:
Wine Access: $25 off each of your first 2 Wine Club shipments! Go to https://www.WineAccess.com/mom
Thirdlove: Visit https://www.thirdlove.com/imomsohard and get 10% off your first purchase!
CandidCo: Check out https://www.Candidco.com/imomsohard to save $75 on your starter kit.
Hello Tushy: See https://www.hellotushy.com/mom for 10% off