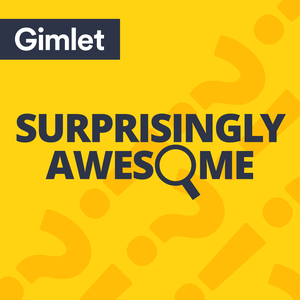 To all the haters, and all the doubters, we told you we could make anything awesome.
The Facts
Surprisingly Awesome's theme music is "How We Do" by Nicholas Britell. Our ad music is by Build Buildings. Andrew Dunn mixed the episode.This episode was edited by Annie-Rose Strasser and Alex Blumberg, and produced by Rachel Ward and Kalila Holt. Lily Ames, Isabel Angel, Jacob Cruz, James Green, and Kyle McAuley provided production assistance.
Here's the Bill Blankschaen post about how Jesus gets to say I told you so.
We're still taking your I Told You So stories!  Email us a voice memo about a time you were right, and someone else was wrong, at [email protected]  Keep it to around a minute.
Sponsor
Eero
Wealthsimple