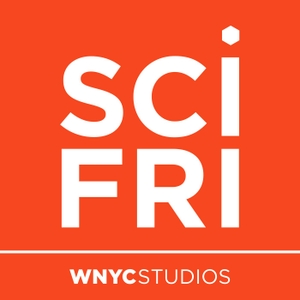 Imagining The Future Of AI / Face Mites. Nov 29, 2019, Part 1
11.29.2019 - By Science Friday
What can science fiction and social science  contribute to how we think about our algorithmic present and future?
Science fiction writers and Hugo-winning podcast hosts Annalee Newitz (author of The Future Of Another Timeline) and Charlie Jane Anders (author of The City In The Middle Of The Night) talk about their work imagining future worlds and new kinds of technology—plus how all of this fiction traces back to the present. Then, AI ethicist Rumman Chowdhury joins to discuss how social science can help the tech industry slow down and think more responsibly about the future they're helping to build. 
Plus, everyone has face mites—including you. But they have a fascinating evolutionary story to tell. In this interview recorded live at the Sydney Goldstein Theater in San Francisco, Ira talks with entomologist Michelle Trautwein of the California Academy of Sciences about why face mites live in our skin, where we get them (spoiler: thank your parents!), and how mite lineages can help reconstruct patterns of human migration around the globe.