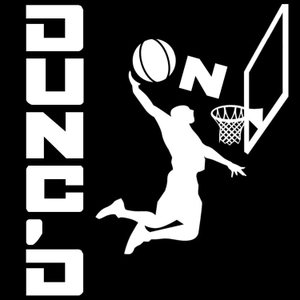 We take a look at the 15 teams in the Eastern Conference, starting with the Miami/Toronto OT thriller and Detroit blowing out Cleveland, and then going in reverse alphabetical order from Washington to Atlanta.
Timestamps: MIA/TOR (0:00), CLE/DET (16:17), WAS (28:23), PHI (36:29), ORL (43:15), NYK (50:12), MIL (58:19), CHI (1:02:35), CHA (1:06:40), BKN (1:13:42), BOS (1:17:00), ATL (1:21:20), IND (1:26:26).
Please subscribe by searching "Dunc'd On" on your favorite podcast player.  And if you like this pod and want additional bonus content, please subscribe to support Nate and Danny at Patreon.com/DuncanLeroux.  Merchandise available at NateDuncanNBA.com, sponsors list also available at NateDuncanNBA.com.
With Nate Duncan (@NateDuncanNBA and Danny Leroux @DannyLeroux).