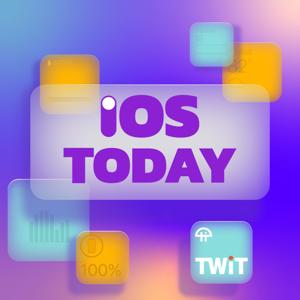 iOS Today (Audio)
By TWiT
What's iOS Today (Audio) about?
Join Rosemary Orchard and Mikah Sargent for iOS Today, TWiT.tv's podcast for all things iPhone, iPad, Apple Watch, Apple TV, and more! From app reviews to helpful tips and tricks, from the latest news to the coolest accessories, Rosemary and Mikah will help you make the most of all your iOS devices. Send in your questions and feedback to [email protected].
Records live every Tuesday at Noon Eastern / 9:00am Pacific / 16:00 UTC.