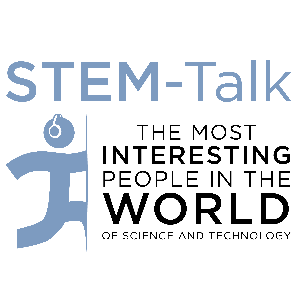 Episode 91: Irina and Michael Conboy explain tissue repair and stem-cell rejuvenation
07.02.2019 - By STEM-Talk
Our guests today are Drs. Irina and Michael Conboy of the Department of Bioengineering at the University of California Berkeley. In their lab at Berkeley, the Conboys investigate the process of tissue repair in the body in an effort to determine why damaged tissues do not productively repair as the body ages.
In today's interview, you will hear the Conboys talk about their early research and a fascinating technique they pioneered called heterochronic parabiosis, where the couple took a young mouse and an older mouse and sutured them together so the animals blood and organs. The Conboys found that the older mouse benefited from this fusion, its aged stem cells becoming rejuvenated and its muscle tissues becoming functionally younger.
Since then, the Conboys' follow-up research has provided fascinating insights into stem-cell niche engineering, tissue repair, and stem-cell aging and rejuvenation. In 2015, they published an important study showing that high levels of the protein TGF-β1 impaired the ability of stem cells to repair tissues. While their experiments also showed that giving old animals young blood appeared to have some benefit to old stem cells, the Conboys' most recent work provides compelling evidence suggesting the more interesting benefits are instead produced by a dilution of harmful signals in old blood.
The research coming out of the Conboy lab has profound implications in terms of postponing the onset of age-related diseases as well as the prevention of such degenerative conditions such as Parkinson's, Alzheimer's, osteoporosis and sarcopenia.